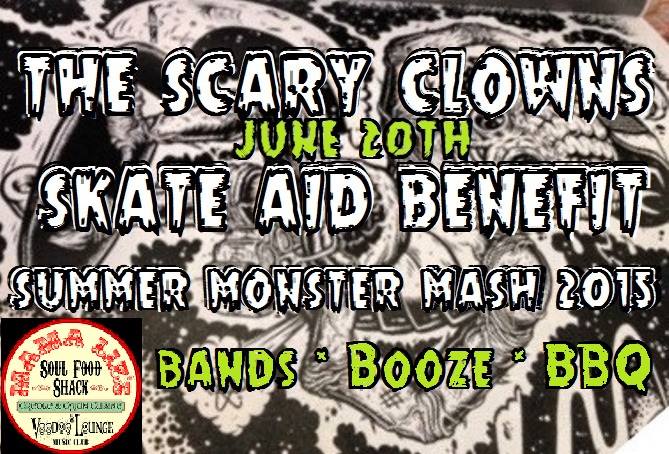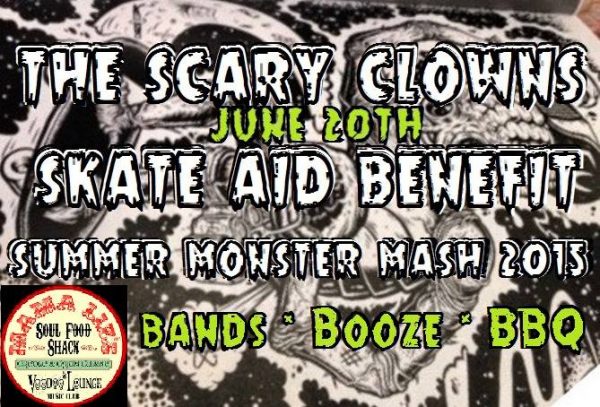 The Scary Clown Presents team will be announcing the bands for their huge summer all dayer charity festival over the next few weeks, as bands confirm.
The first three announcements are…
The Deadites
Ladies and Gentlementals first band to be announced for the Summer Monster Mash is Peterborough's very own The Deadites! If you like you're punk played at a ferocious pace with elements of Blues/Folk/Ska in the mix then these are the band for you, Yup we love em!!! Bosh!!
https://www.facebook.com/thedeaditesuk/app_204974879526524
Darwin and the Dinosaur
Ok so second band to be announced is Post Punk heroes Darwin and the Dinosaur from Norwich. Ooooooosssssshhhhhhhh!
https://www.facebook.com/darwinandthedinosaur
Stay Clean Jolene
Delighted to say todays last announcement is Mancunian Punkers Stay Clean Jolene. Seriously go check their self titled LP its a ripper!!
https://www.facebook.com/staycleanjolene/timeline
Ticket details coming soon.