Bad Cop Bad Cop and Wonk Unit In Stamford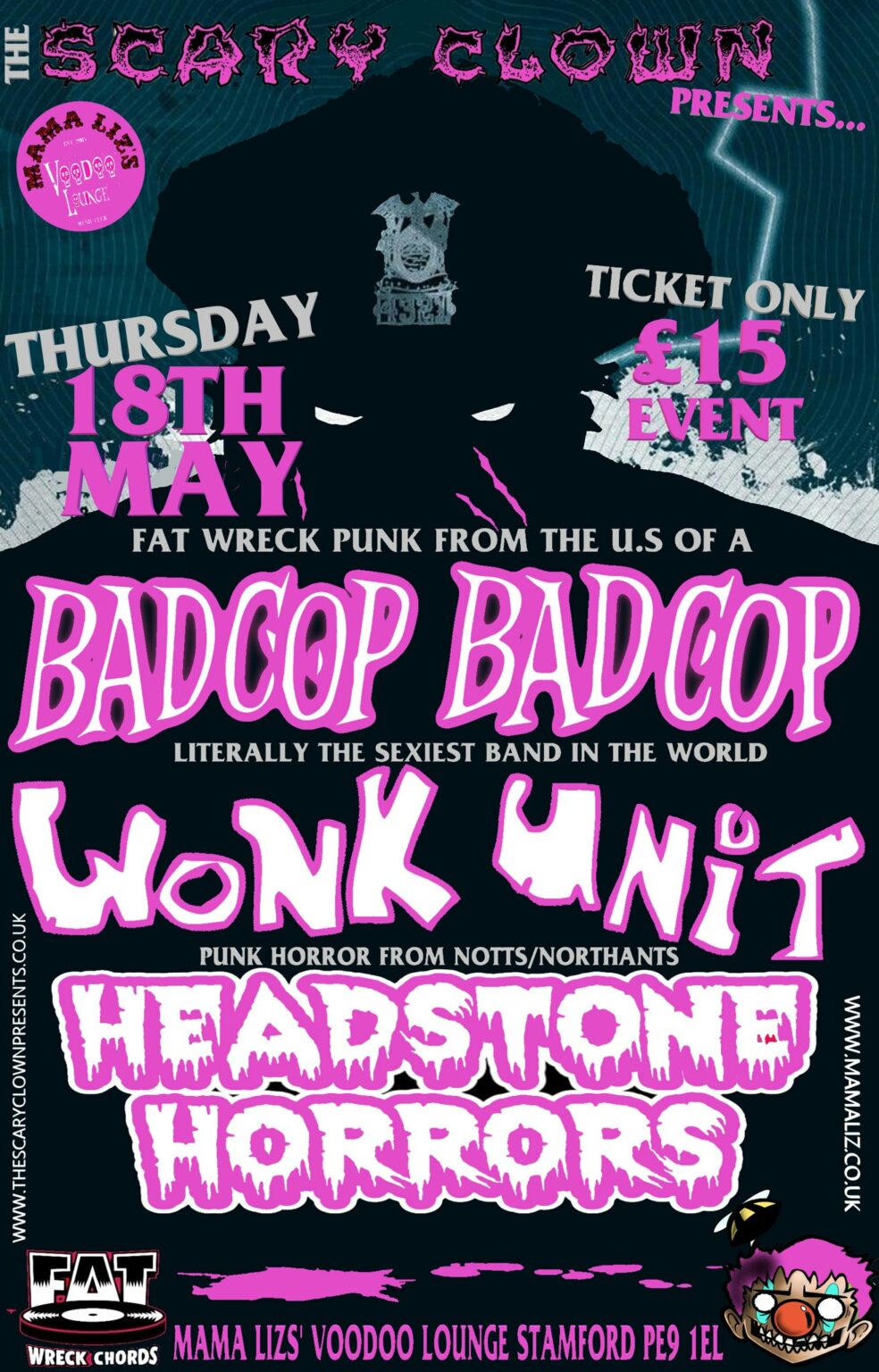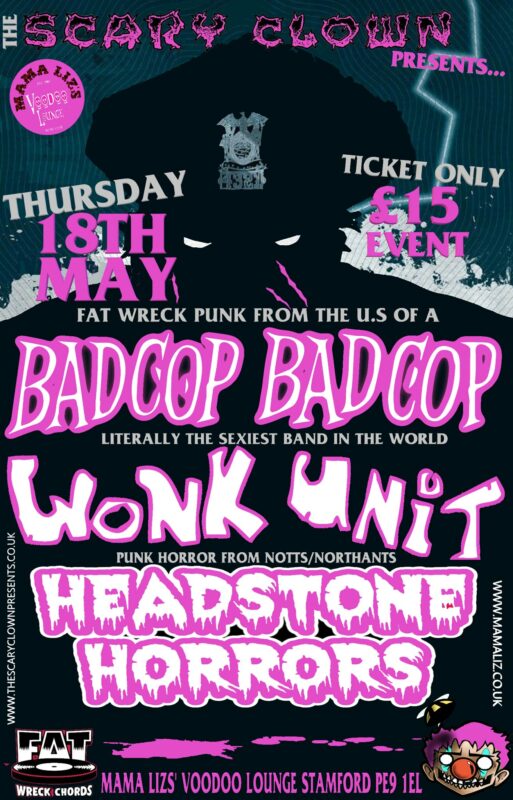 Just a quick note to say our BC BC and Wonk Unit double headliner show is SOLD OUT and has been for some time now.  It's the 3rd (4th?) date – and this time all looks good for the show to happen!
See you in Stamford at Mama Liz's Voodoo Lounge on May 18th – doors 7pm for a 7.30pm start!