OK so in 2017 we decided to try and get together some kind of backline for bands to use, to save you all lugging cabs and drums with you.  Free to use by the bands playing our shows (Hardly be very punk if we charged you would it??).
We currently have:
Drum kit (basic shells inc snare with stand)

Premier Olympic high-hat stand
a Pearl BC-930 Boom Cymbal Stand
a 'straight up' cymbal stand
stool

Bass cab (400w Hartke 4×10)
Guitar cab (brand new Marshall 1936 2×12 150w)
'emergency' Orange Micro Terror head (20w basic combi valve/solid state). Enough to drive the 2×12.
We started with a bit of a drum kit – shells at least (bass, toms, snare), it was pretty much brand new, and it seems a sound set.  You'll need to bring the usual breakables.  We now have backup high-hat stand and a couple of cymbal stands – you may well want to bring your own anyway but there are available for use.
We also have a 8ohm 400w (probably 300w RMS) Hartke VX bass cab [details here], all shiny and new.  So we'll lug that to gigs ourselves to save the bass players out there back-ache.
Just added in Oct 2017; a brand new Marshall 1936 2×12 cab.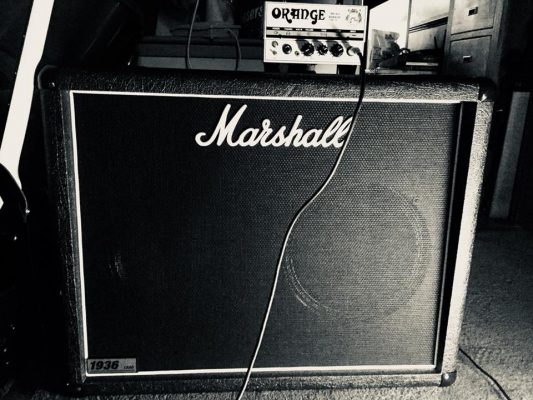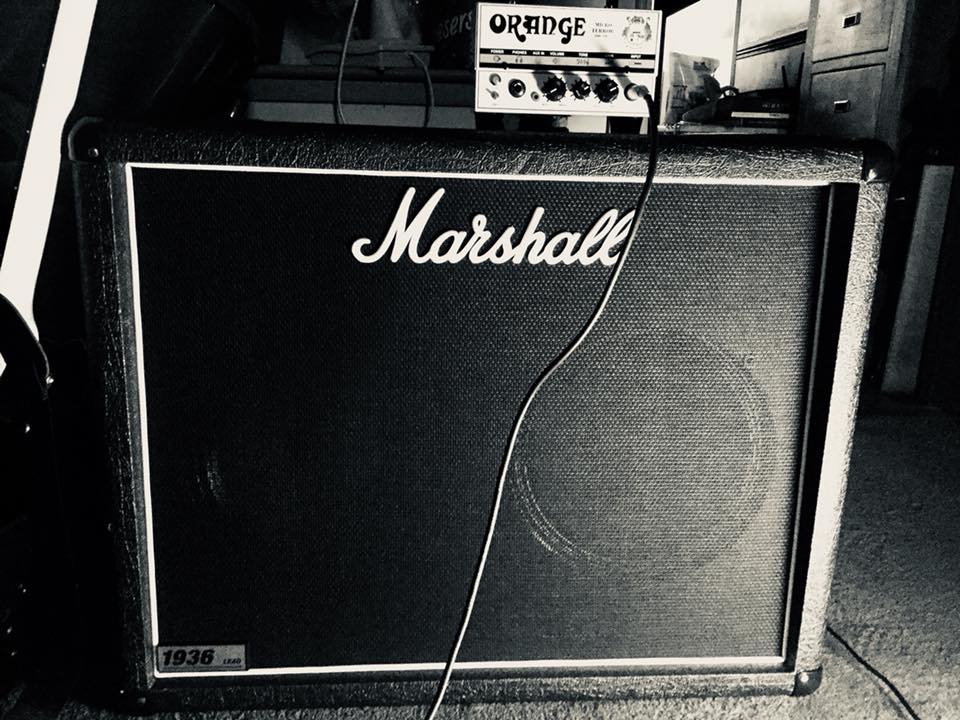 Speaker Type: Celestion G12T-75
Speaker Configuration: 2 x 12″
Power (RMS): 150W
Impedance (Mono): 8 Ohm, (Stereo): 16 Ohm
MAMA LIZ'S PA
We've not got the details, but our main venue of choice, Mama Liz's Voodoo Lounge, has a fantastic custom PA set-up by their sound guy Tony, who has been in the game for 40 years man and boy.  He's been on tour with a lot of bands too, so really knows his stuff and will make you sound fantastic.  He has PA front and back of the room of the 125 capacity room, plus more monitors on stage than you'd ever need, and a full automatic light system/smoke machine.