Local paper prints a full page SCP feature!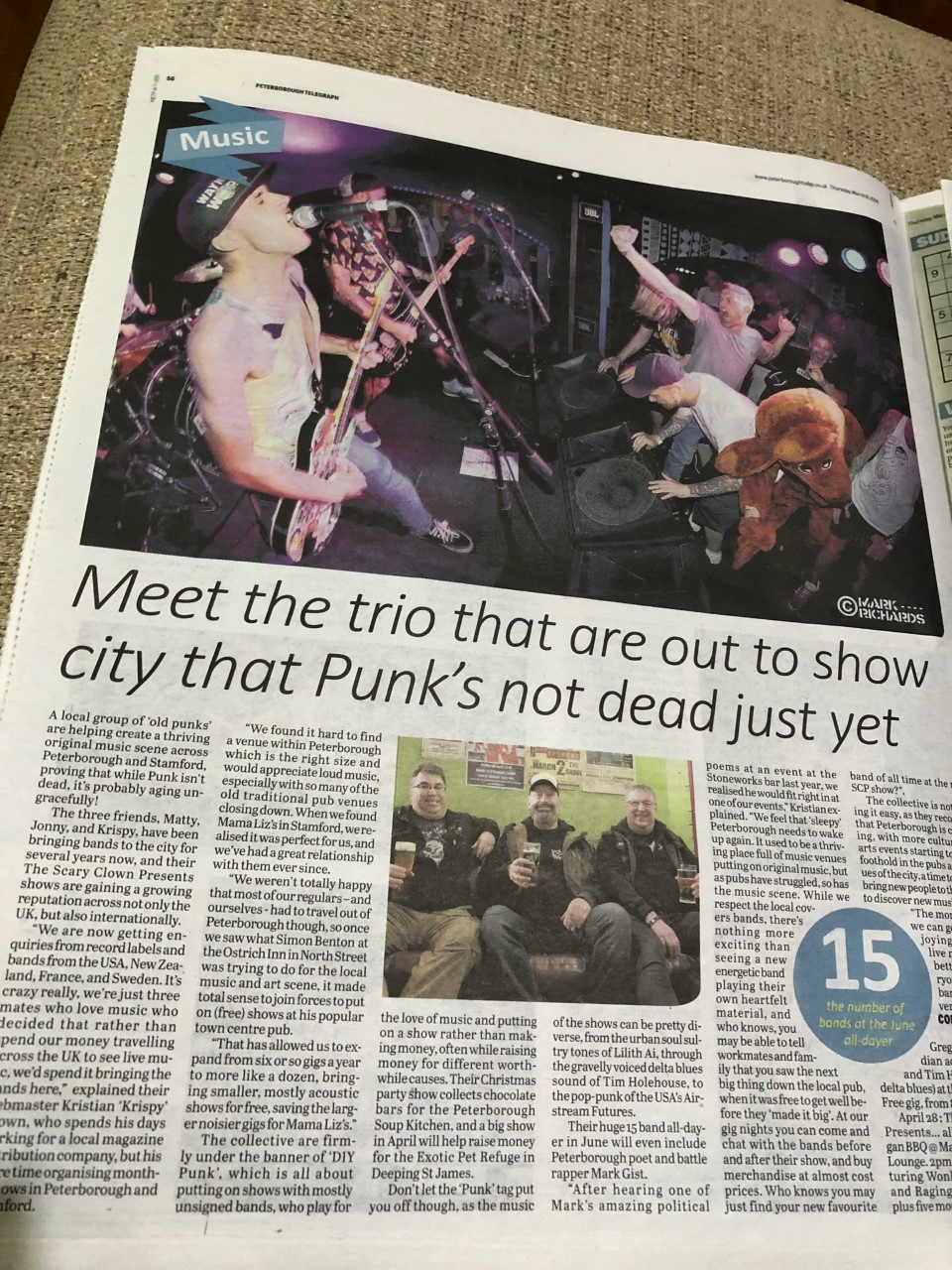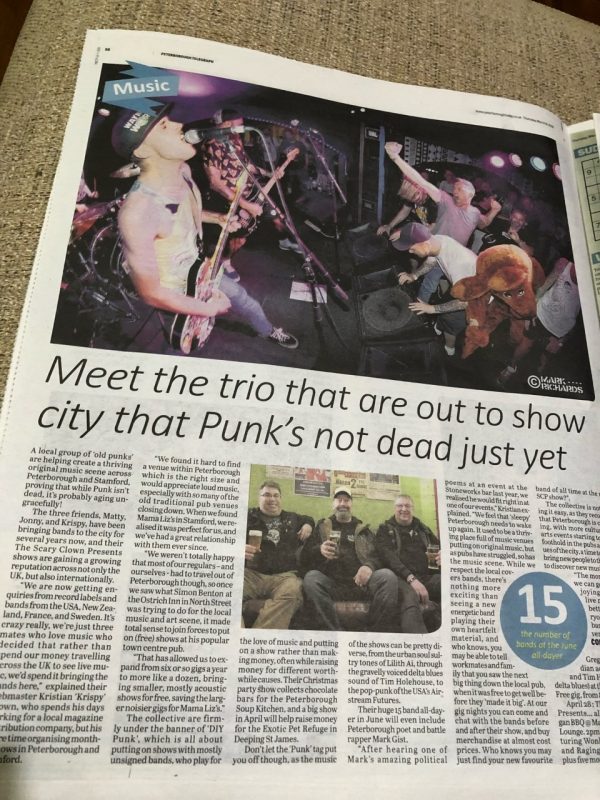 Fame at last… well at least a little recognition of what the Scary Clown Presents… is doing for the local music scene, as the local paper prints a full page spread about us.  It includes a great photo from DIY Punk's "mr photography", Mark Richards, who has been our guest at a couple of our shows.  He really does capture the essence of the gig with his photos.
Anyway – it's a good pat on the back, and more importantly for us, it may bring some new people to our shows, hopefully let some young punk / alternative music fans find out about us, and join in the friendly party that our gigs are!
We've managed to talk about both of our usual venues, Mama Liz's in Stamford, and The Ostrich Inn in Peterborough.
PARTY!