Grade 2 – Street Punk from the Isle of Wight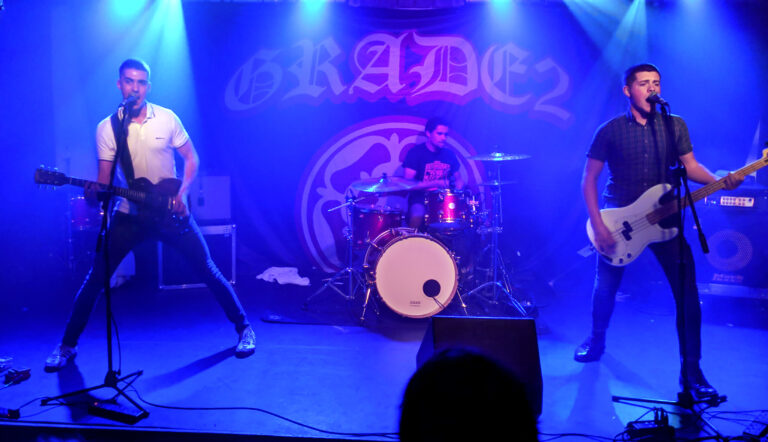 Smashing the UK independent charts with an entry at 23 is Grade 2 with their self titled new album.
And they are coming to Mama Liz's Voodoo Lounge in Stamford on Sunday 5th March!   They are a young band bringing a new edge to an old-school punk sound – and their songs are as catchy as feck!
Touring with them are London's hardcore outfit Clobber – and we've thrown Kings of Pigs into the ring to make it a three-band Sunday evening special!
Tickets are flying – just 20 ish left as of Thurs 2nd March – get yours here – otherwise it's £15 on the door – limited numbers left though!