Feminist DIY Punk Coming in September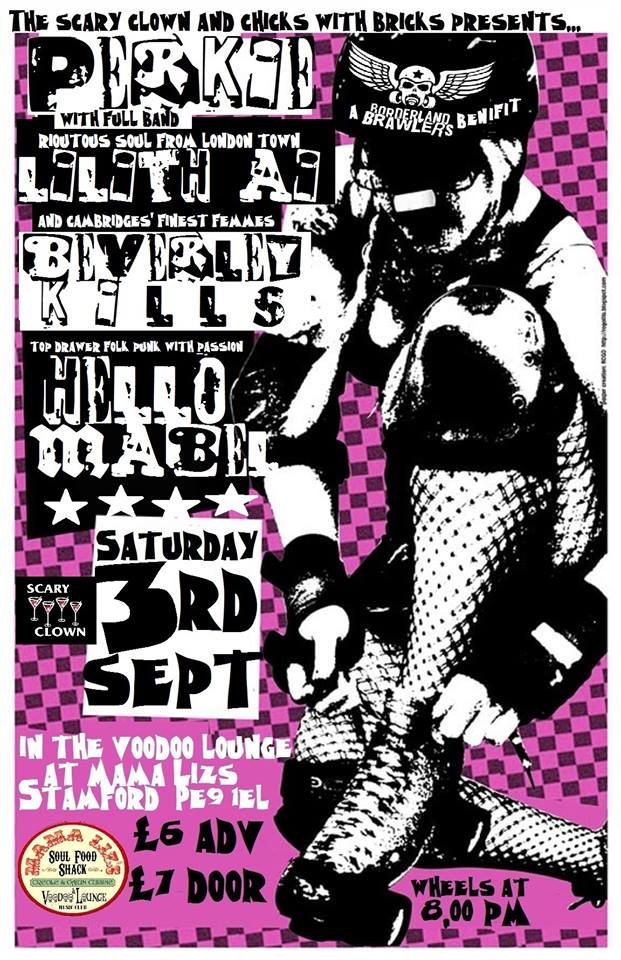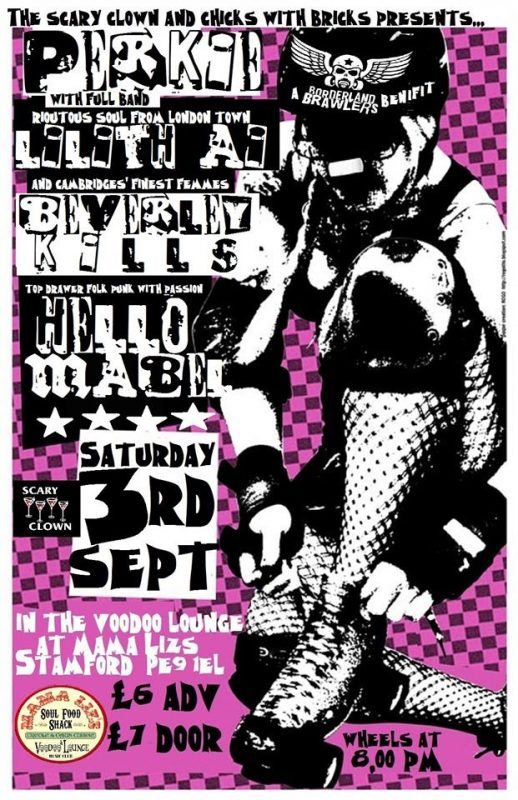 We've often thought that our gigs should represent all – which means we knew we needed to find the best and most exciting bands out there who show what real girl power is!
And lo, we've made it happen!   Our Borderlands Brawlers benefit gig on the 3rd September now has a complete line-up, and it's one of our most exciting and varied yet!
Beverley Kills + Perkie + Hello Mabel + Lilith Ai
@ Mama Liz's Voodoo Lounge.  Doors 8pm.  First band 8.45.  Tickets £6 adv, £7 on the door.  Tickets here.
The Bev's have been friends of ours for ages, and we're chuffed to have them back!
Perkie has a full compliment of Perkettes, and we just know you'll love Hello Mabel, with our mate Cait from Roughneck Riot bringing a different brand of mayhem with her.
Lilith Ai is something quite different – she's going to be MASSIVE in our humble opinions.  A signer and songwriter and artist who already is beginning to 'break through'.  Check our some of her tunes; https://soundcloud.com/lilithai