Wonk Unit Added to April Gig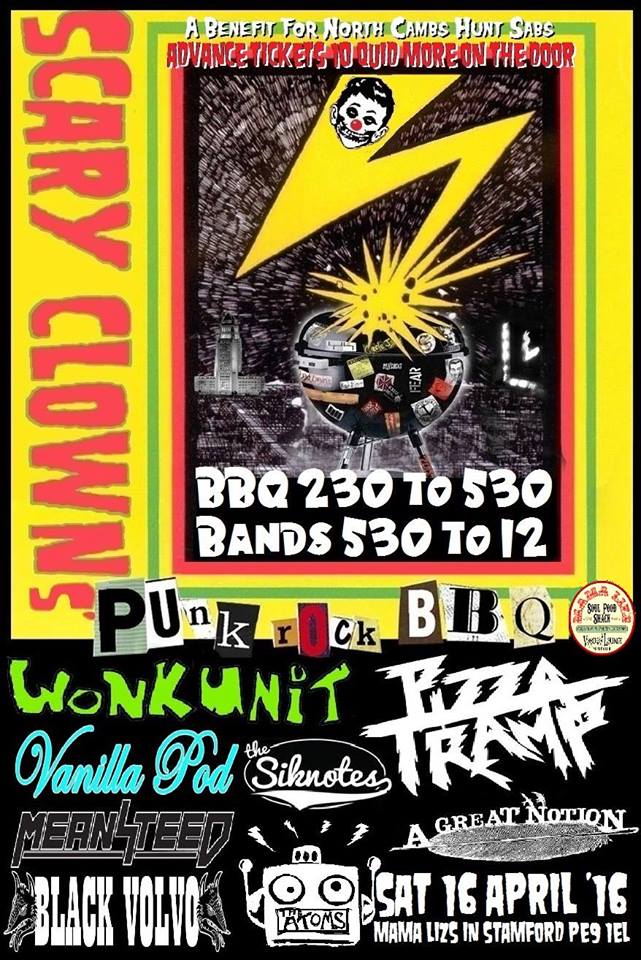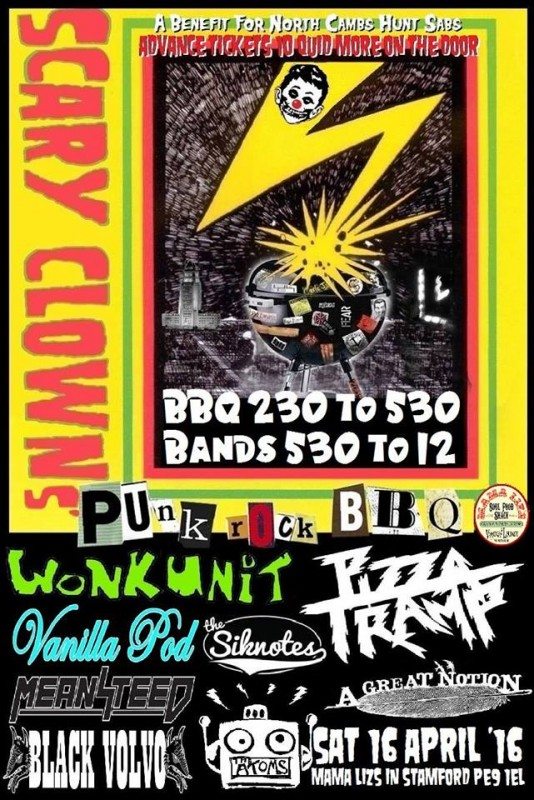 We just can't stop adding fantastic bands to our April 'half dayer' – and the day is getting longer and better value for money too!
Just £10 for an advance ticket gets you into our family friendly charity gig, raising money for our local Hunt Sab group.
Long time friends of Scary Clown, the fantastic WONK UNIT, have agreed to come and join the party, so we've got the most banging line-up this spring!