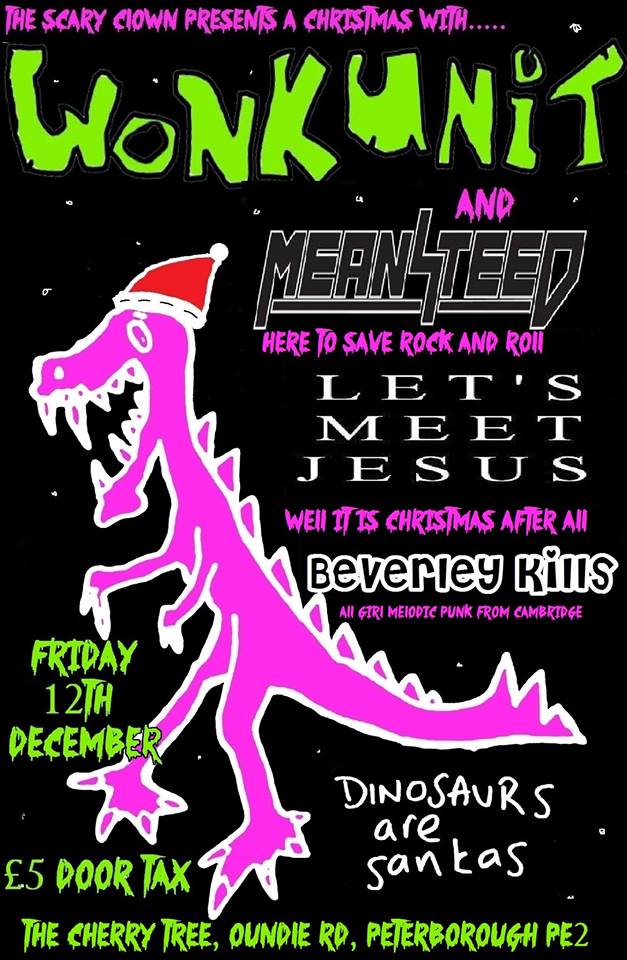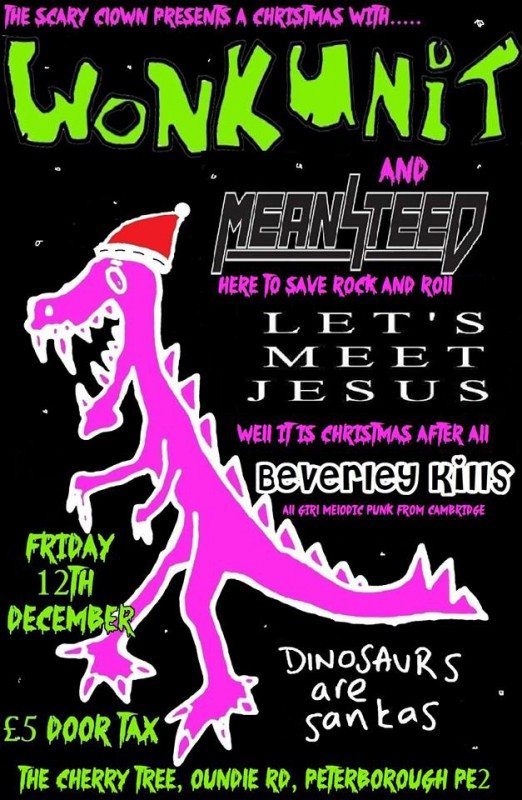 Ok so true to form we have a last minute problem. Lets Meet Jesus have had to pull out due to reasons totally beyond their control. They're totally gutted at missing the night so send them some xmas love. We do however have a line up replacement in One Nation who are an ace Boro band and rapidly becoming Scary Clown faves!
Sooooo a little word about a very VERY nice man. Sometimes when things get a bit tricky certain people step up to the mark and help out or do a bit to encourage or show some support and so on. Then there's Daniel Spense. Undoubtedly without Dannys help this night might not have happened at all, so if you see the big guy with the tattoos doing the sound show that man some love. Better still go download his bands xmas song for a measly quid. Schweet! http://fizzyrecords.bandcamp.com/tr…/its-christmastime-again
All tickets are now gone but we may have a couple spare from cancellations so drop us a message on our Facebook page if you missed out but still wanna come.
To all you with tickets, see you in the mosh pit!  And remember, it's at the Cherry Tree pub in their function room.  Do not go to the Attica VIP (which has closed down).