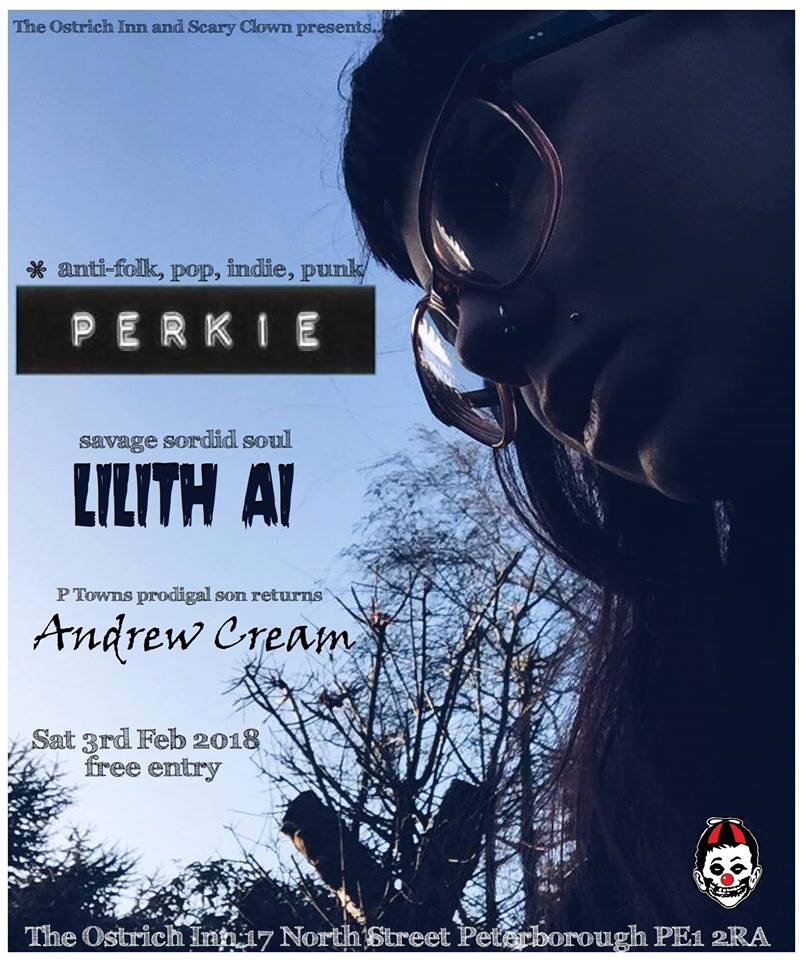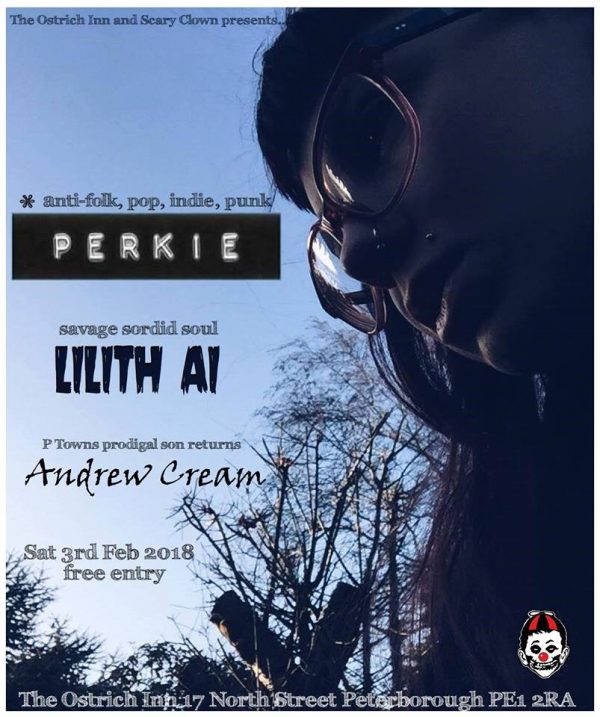 An intimate live performance from Perkie in Peterborough's finest little boozer. Fine support from Lilith Ai and Andrew Cream.
FREE ENTRY!  Get down at from 7pm – or even earlier and join a street fighter competition 😉
The Ostrich Inn, aka Bogarts, has always held a special place in the hearts of the Peterborough's punks and beer drinkers.  Under the current landlord Simon it has blossomed into a community pub with a vast array of events supporting music and the arts.  The Scary Clown Presents… is proud to be able to bring great bands and live music performers to this cracking pub.