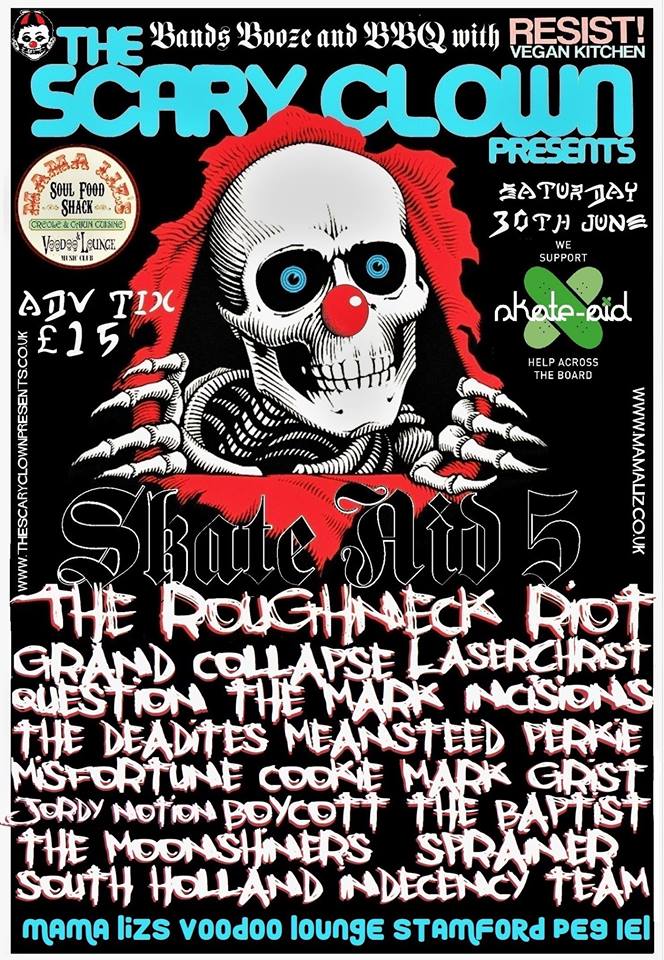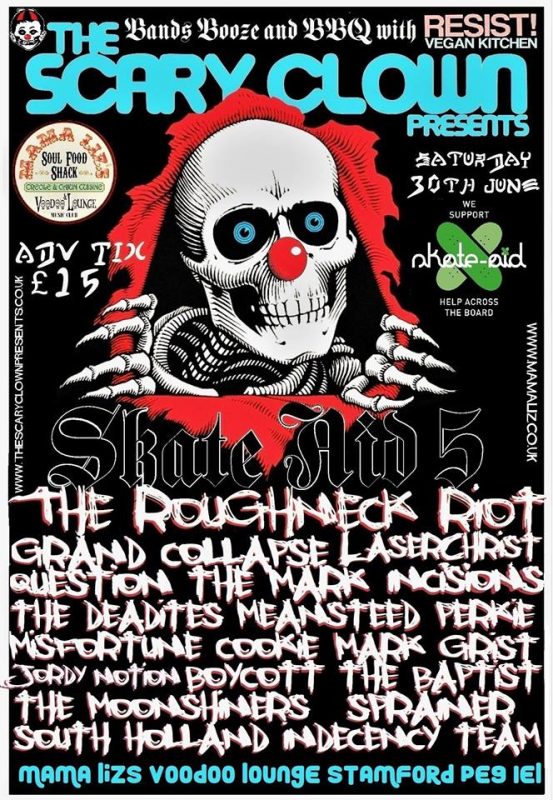 B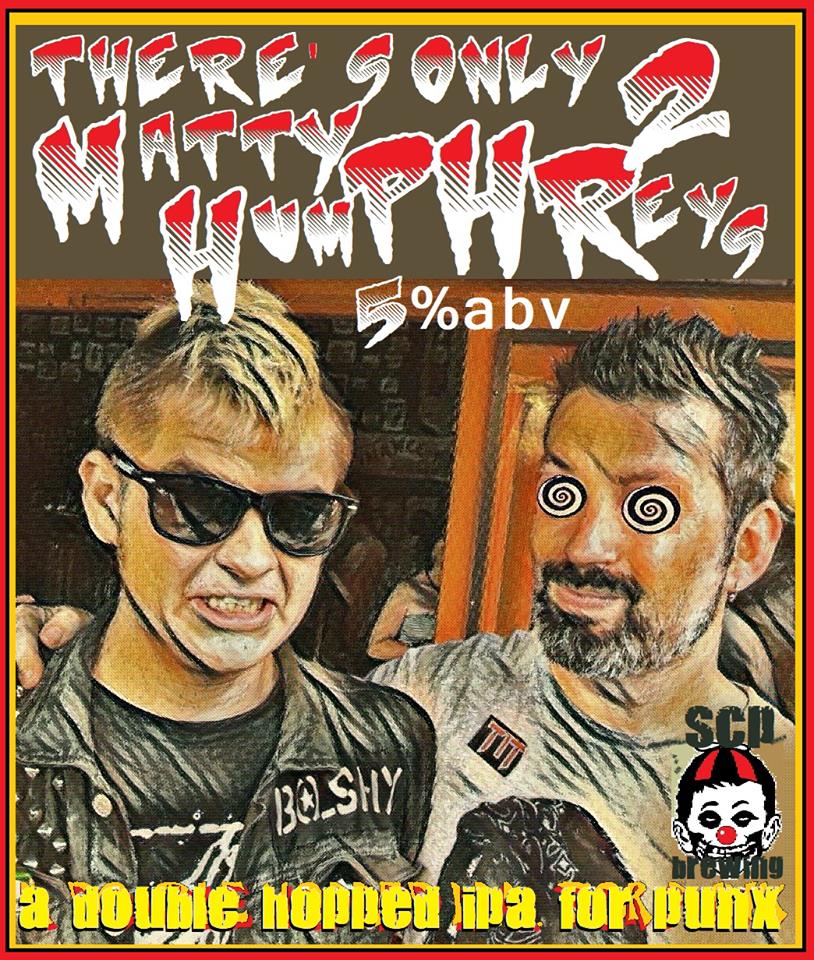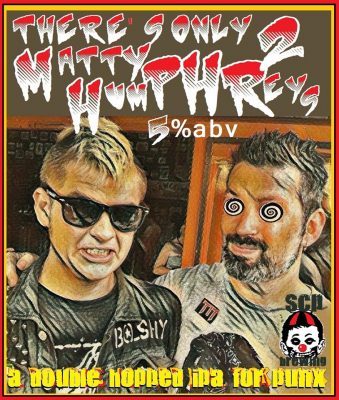 ung the date in your diary.  As always our Skate-Aid 5 charity fundraiser gig will be a full day of DIY Punk off all types, vegan BBQ, a unique beer brewed for the day (a 5% session IPA called "There's only two Matty Humphreys"), and a lovely family friendly atmosphere.
VEGAN BBQ By RESIST! Vegan Kitchen (our mucker Gareth).   Afternoon BBQ open to all – tickets required for music in Voodoo Lounge.
TICKETS NOW ONLY ON THE DOOR – GET THERE EARLY TO GUARANTEE ENTRY!
UPDATE:  Unfortunately the USA's Remnants have had to cancel their entire UK tour – so that includes us.  Never fear, we are talking with several possible big band replacements as you read this!
FORMAT:  Should follow the usual magic format of;   
12.30-3pm – initial bout of 4 band madness down in the voodoo lounge.
2 – 7pm – Vegan BBQ in the beer garden by Resit! Vegan Kitchen.
3.15pm – 5.45pm Acoustic session with PA in the restaurant area downstairs (4 acts)
6pm – midnight – 7 More bands smashing it down in the voodoo lounge!
THE AMAZING SKATE-AID 5 LINE-UP
We've pretty much multiple headline bands going on – but one of the very best bands on the scene today, the Roughneck Riot top off an amazing line-up.   Full line-up complete.
THE ROUGHNECK RIOT – we love em, you love em, tight political folk punk to make you dance!
GRAND COLLAPSE – Frantic Hardcore Punk from Wales currently making big waves across the scene
LASERCHRIST – Straight outta Crofton. Leatherface and Iron Chic meet The Smashing Pumpkins and Pixies through the door of Kukundu.
INCISIONS – they were so good last time, we had to get em back for more!
THE DEADITES – local heroes return
MISFORTUNE COOKIE – Former members of Southport/Bear Trade join forces with Helen Chambers.
QUESTION THE MARK – no gig is complete without a noisy welsh punk band!
PERKIE – back with her moving acoustic set
MEANSTEED – a rare acoustic performance from everyone's favorite rock-n-rollers!
BOYCOTT THE BAPTIST – bloody loud grindcore madness, these boys been touring the world making ears bleed!
THE MOONSHINERS – the first appearance at a SCP gig for the local Polish punksters
MARK GRIST – Peterborough's own poet and battle rapper
JORDY (A great notion) – Peterborough's own sing-along legend bringing his acoustic guitar
SPRAINER – probably the first outing for this new Pboro band which includes Will Hart
SOUTH HOLLAND INDECENCY TEAM – HAD TO CANCEL LAST MINUTE DUE TO DRUMMER QUITTING!
Lunch Time Session (down in the voodoo lounge main venue)
Sprainer  12.40
The Moonshiners  13.20
Boycott the Baptist  14.00-14.30
Acoustic Set (upstairs in the restaurant with small vocal PA)
Evening Session
(down in the voodoo lounge main venue)
TICKETS NOW ONLY ON THE DOOR – GET THERE EARLY TO GUARANTEE ENTRY!