Xmas Bash Moves Venue to Cherry Tree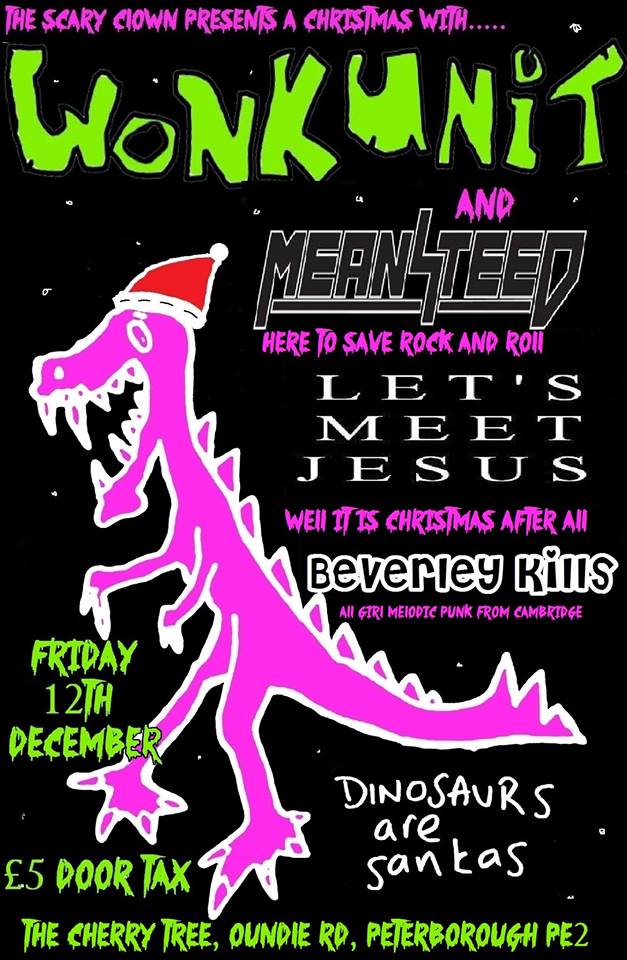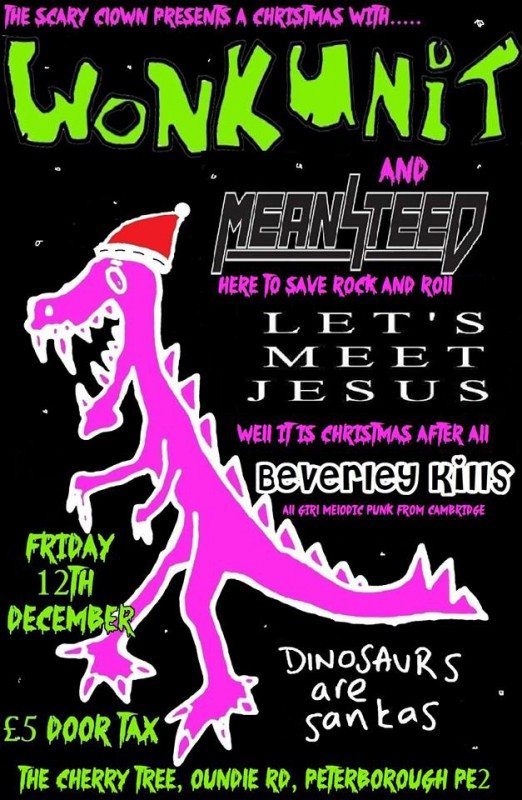 Due to our original venue, the Attica VIP closing down, we have been forced to move quickly to find a new venue for our massive Xmas party gig.  So fear not, it still goes ahead, and still not far from Peterborough town centre.  All tickets sold already are still fully valid, and it's still just £5.
So come join the Xmas punk rock festivities, with everybody's favourite love punks WONK UNIT , Goliaths of ROCK Meansteed and 3 wise men Let's Meet Jesus join the party AND Beverley Kills (band) from Cambridge complete the line up. Bon!