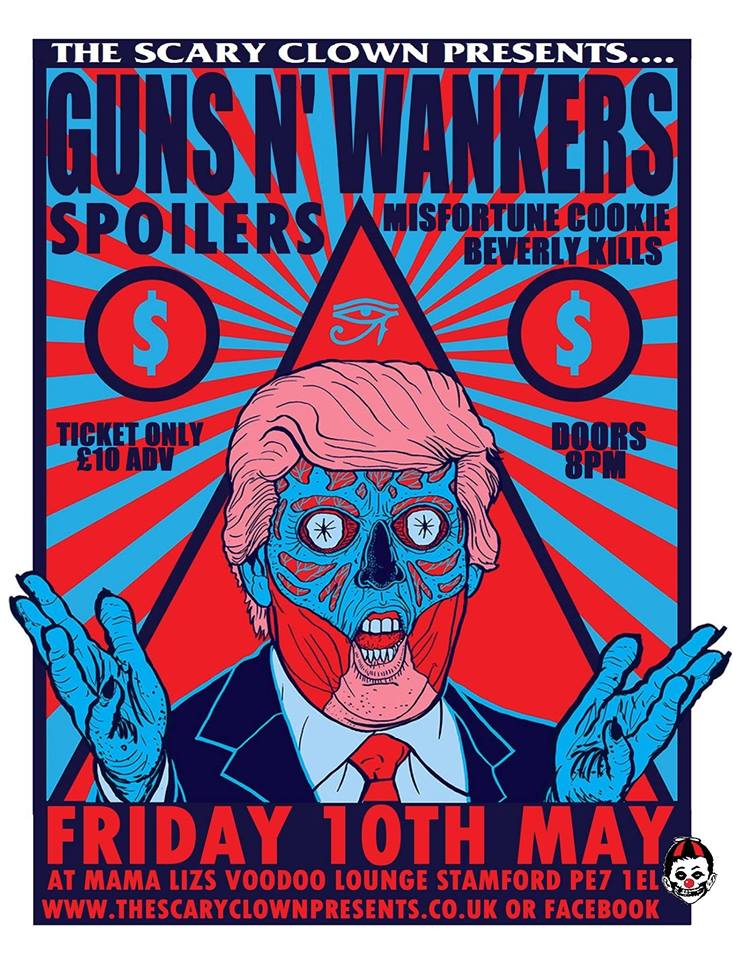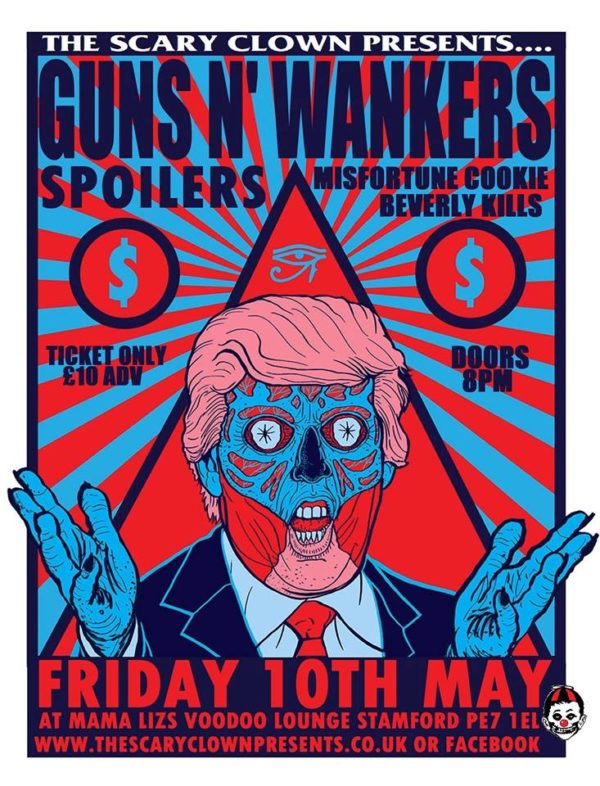 On an excited scale of 1 to 100, we have reached 101 as we are only the 2nd ever gig for the Duncan Redmonds reformed 90's punk band, Guns n Wankers!!   Yep they are back and playing gigs, and we have them coming to Mama LIz's Voodoo Lounge on 10th May.  They are joined by one hell of a line-up;  Spoilers, Misfortune Cookie, and Beverley Kills.
The gig has already sold over 70% of the ticket allocation within a few days – so if you want to come along for a bit of DIY punk history, get your tickets ASAP!  They are £10 and we will not be selling any on the door, this is a ticket only event as we know it will SELL OUT!
Guns n Wankers were formed by Duncan Redmonds when Snuff first split up, combining members of Snuff and The Wildhearts.  The current 3 piece line-up includes original members Duncan Redmonds and Pat Walters, with Wes Wasley (Consumed) on bass.