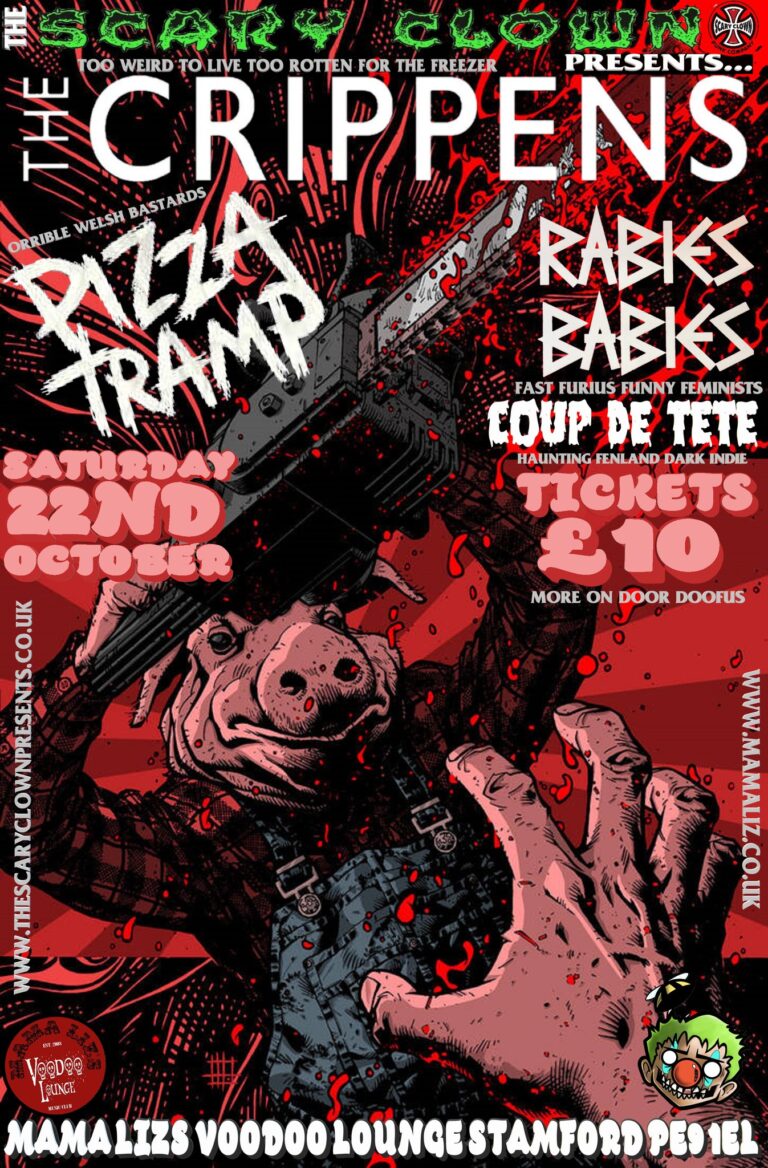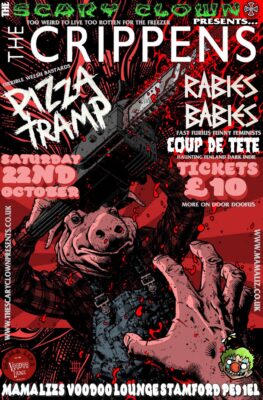 The Crippens + Pizza Tramp + Rabies Babies + Coup de Tete
October 22, 2022
Stamford, Lincs (UK)
Details
Time : 7.30pm
Venue : Mama Lizs Voodoo Lounge
Address : 9A North St, Stamford, Lincs
State : Lincs
Zip : PE9 1EL

They're back! The Crippens are coming to turn your pumpkins bad and what makes it worse is that they're bringing Pizzatramp from the gutters of Wales with them. Rabies Babies make a welcome first visit to Mama Lizs and dark fen sounds to open from Coup De Tete.

If you've not seen the magic of The Crippens live, you really must come along to this gig.  It's a dark and funny surreal show – with some classic songs.  Totally bonkers band of the highest order.

Pizzatramp – well you should know what to expect – total mayhem from the Welsh thrashers.   Rabies Babies make their first SCP outing – new bands are always very welcome to our family.  Our mates Coup De Tete bring their dark fenland tales and fuzzy ukelele sound to open the party up.