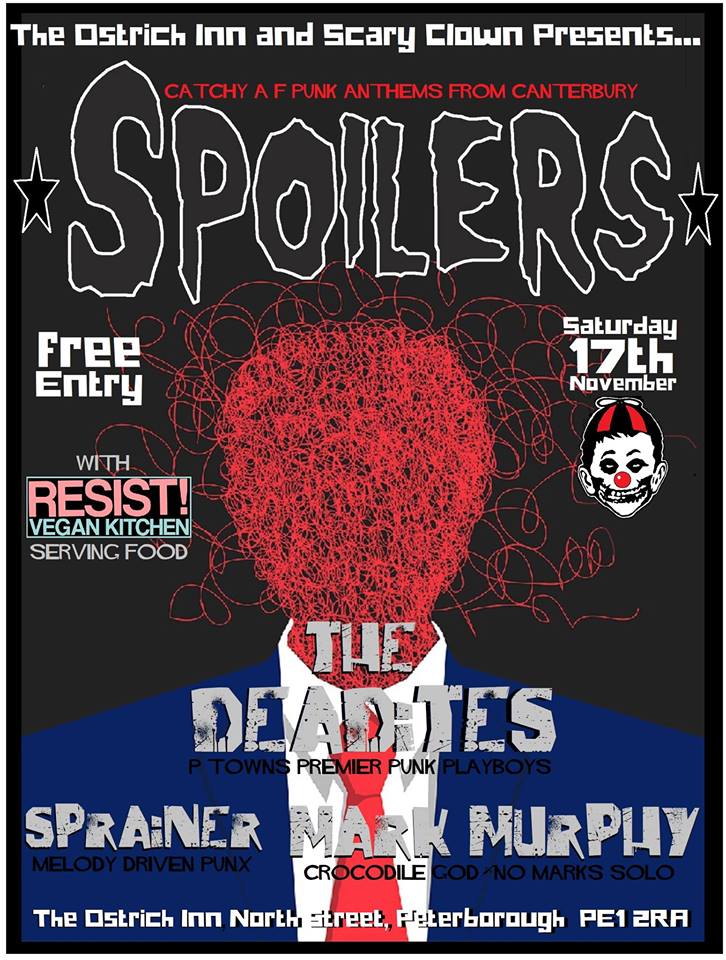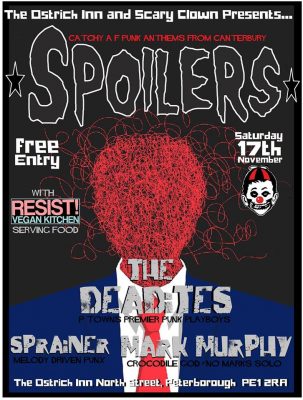 Spoilers + The Deadites + Mark Murphy + Sprainer
November 17, 2018
Peterborough, Cambs (GB)
Free
Details
Time : 7.30pm
Venue : Ostrich Inn
Address : 17 North Street, PE1 2RA, Peterborough
State : Cambs
Zip : PE1 2RA

Our friends the SPOILERS are bringing their new album and plenty of catchy punk tunes on the road, and we will capture them and make them play at the Ostrich Inn, Peterborough, on Saturday, 17th November.

Also bringing the banging tunes are pboro's finest, THE DEADITES, plus a band who played their first gig at our all dayer recently, the already bloody good SPRAINER.

It's not a party without MARK MURPHY – a real Scary Clown veteran – his bands the No Marks and Crocodile God have rocked our gigs many times previously.