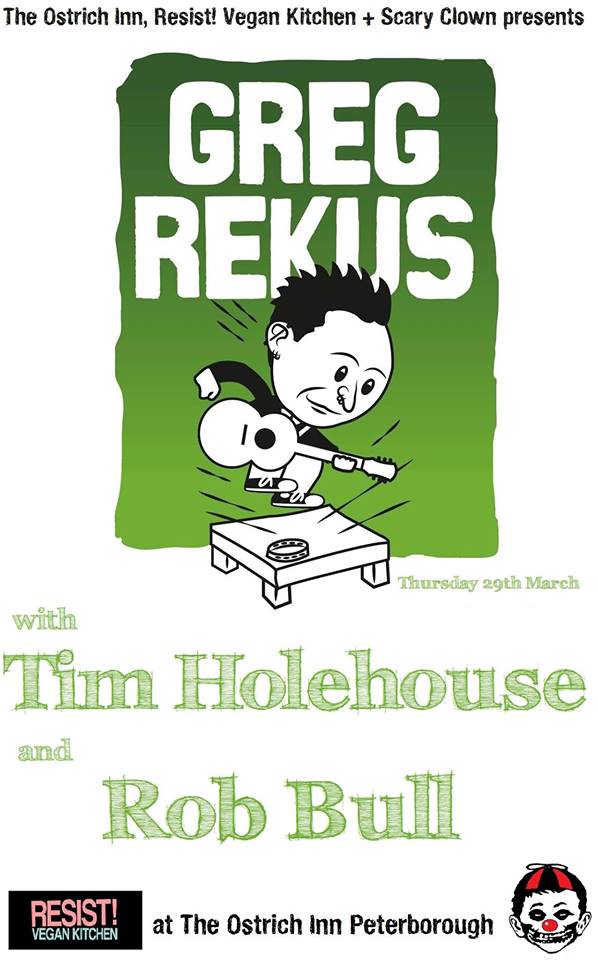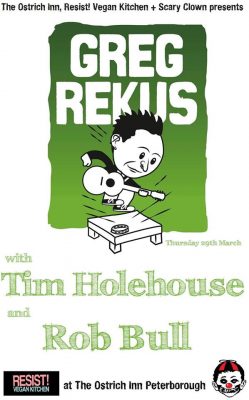 Greg Rekus Vs Tim Holehouse
March 29, 2018
Peterborough, Cambs (UK)
Free
Details
Time : 7.30pm
Venue : The Ostrich Inn
Address : 17 North Street, PE1 2RA Peterborough
State : Cambs
Zip : PE1 2RA

In our first triple promotion – The Scary Clown Presents with Resist! Vegan Kitchen and The Ostrich Inn present….

The return of GREG REKUS (Canada) and Tim Holehouse!

This was a fantastic gig last year, so good we are repeating it!

Greg is a fantastic musician and song writer – and his 'stomp box' performance is something else.  This punk certainly ain't dead!

Tim brings something different to our usual act – an amazing voice singing swamp blues straight out of the USA deep south (but he's a local lad – go figure!).

Another totally free gig at the Ostrich Inn in Peterborough town centre – our favourite friendly boozer.