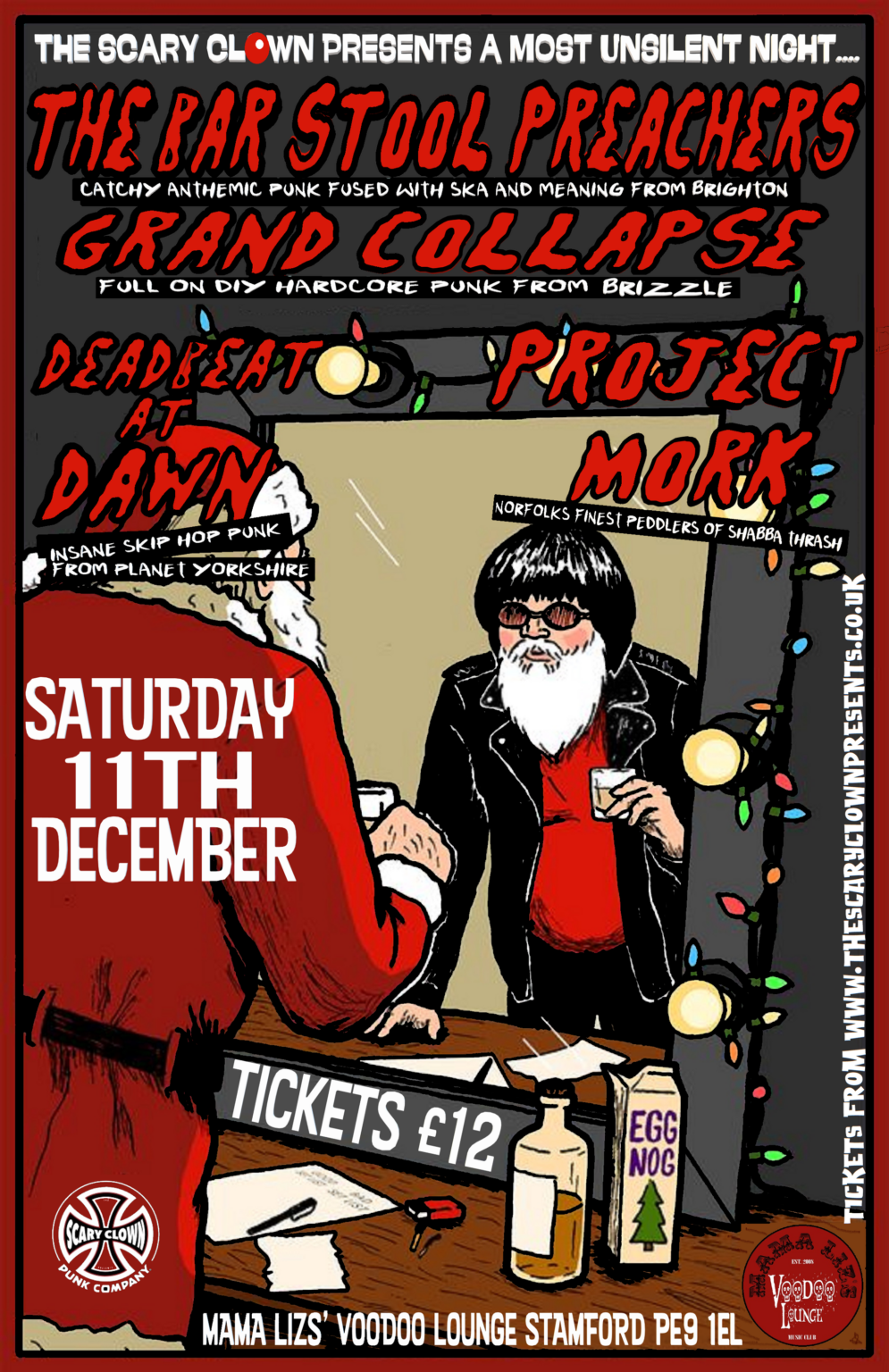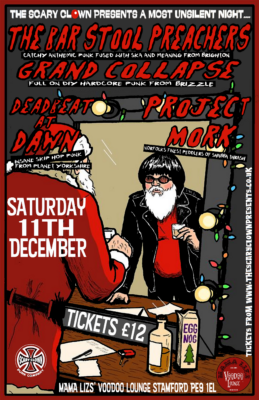 Bar Stool Preachers + Grand Collapse + Deadbeat at Dawn + Gaz Moore
December 11, 2021
Stamford, Lincs (United Kingdom)
Sold Out !
Details
Time
: 7.30pm
Venue
: Mama Lizs Voodoo Lounge
Address
: 9A North St, Stamford, Lincs
State
: Lincs
Zip
: PE9 1EL
Contact Website
:
http://www.mamaliz.co.uk/
The Scary Clown Xmas Party Gig 2021 With…
The Bar Stool Preachers & Grand Collapse
& Deadbeat at Dawn & Gaz Moore (The Reverends)!
*** SOLD OUT ***
It might have started crap, but 2021 is going out with a bang – with the huge headliners The Bar Stool Preachers coming up from Brighton way to finally play one of our gigs!  Welsh (now based in Bristol) political noise merchants Grand Collapse return with a new album under their wing and a political attack few can match.   It's about time we brought back our good friends Deadbeat at Dawn – their hip-hop punk vibes will have everyone bouncing.   Unfortunately one of Project Mork got the Covid, so our mate Gaz (The Reverends) will open up the night.
It's going to be one hell of a Xmas party – bring yer Christmas hats and silly string ;-).   It's all taking place at our favourite venue in the country, Mama Liz's Voodoo Lounge in Stamford.
Get The Bar Stool Preachers latest EP FREE here – www.thebarstoolpreachers.com
*** SOLD OUT ***