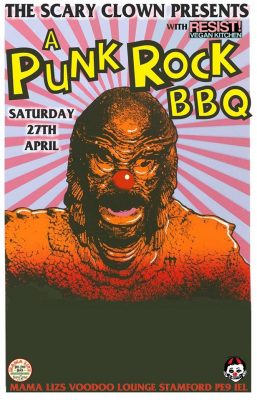 TBC
April 27, 2019
Stamford, Lincs (UK)
Details
Time : 2.30pm
Venue : Mama Lizs Voodoo Lounge
Address : 9A North St, Stamford, Lincs
State : Lincs
Zip : PE9 1EL

Our annual Spring Punk Rock BBQ – we've booked Mama Liz's for the day and night, so get this date in your diary – Saturday 27th April 2019.
SEVEN BANDS
Vegan BBQ by Resist! Vegan Kitchen
Chills + thrills
You know it's going to be a banger.
Bands, details, and tickets to come.  Matty is working hard on the line-up, and it's soon to be complete – at which point we'll start announcing!