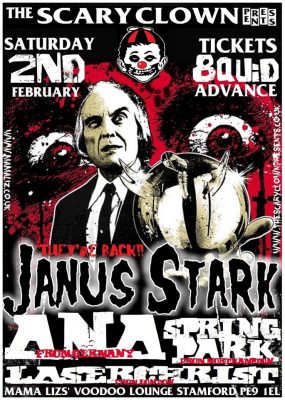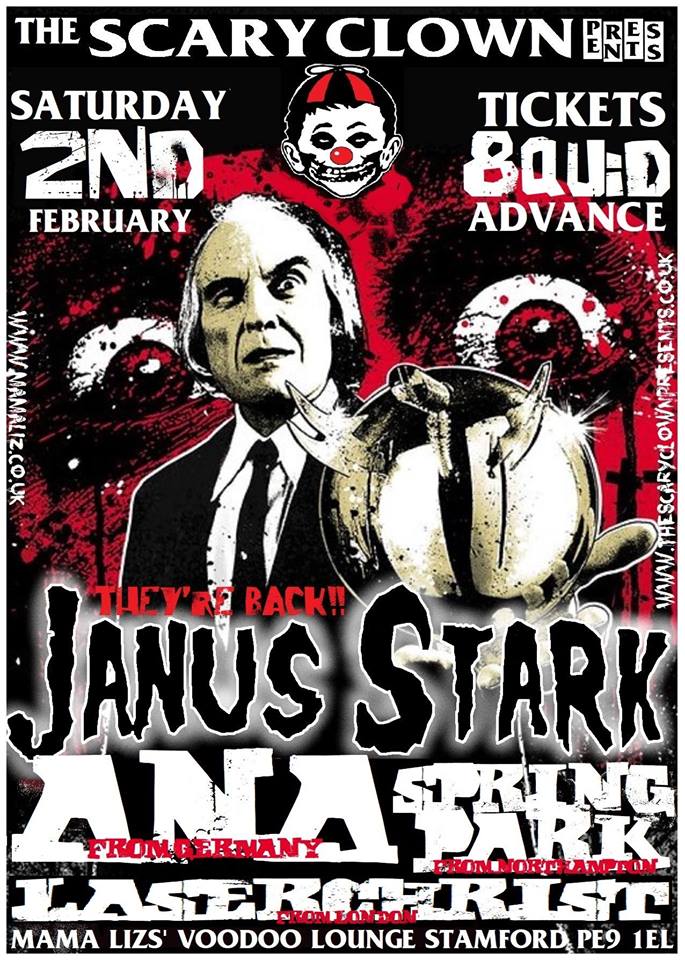 Janus Stark + Ana Drinks Dogs Piss (Germany) + Laserchrist + Spring Park
February 2, 2019
Stamford, Lincs (United Kingdom)
Details
Time : 8pm
Venue : Mama Lizs Voodoo Lounge
Address : 9A North St, Stamford, Lincs
State : Lincs
Zip : PE9 1EL

Yep that's right, on their way to world domination, JANUS STARK play their 2nd Scary Clown Presents.. gig, this time bringing their punk tunes to Mama Liz's in Stamford. https://www.facebook.com/JanusStarkBand/

ANA – Their friends from Germany, ANA join the party – possibly our first German band? https://www.youtube.com/watch?v=yvxDkkXqSc4

LASERCHRIST – dead chuffed to be able to welcome back these chaps, recommended by Alex Wonk for good reason, they blew us away with their tight set last time they played for us.

SPRING PARK – From the smog-filled factory streets of Northampton come SPRING PARK, paying homage to their punk rock roots and influences of the likes of the Ramones and The Clash.