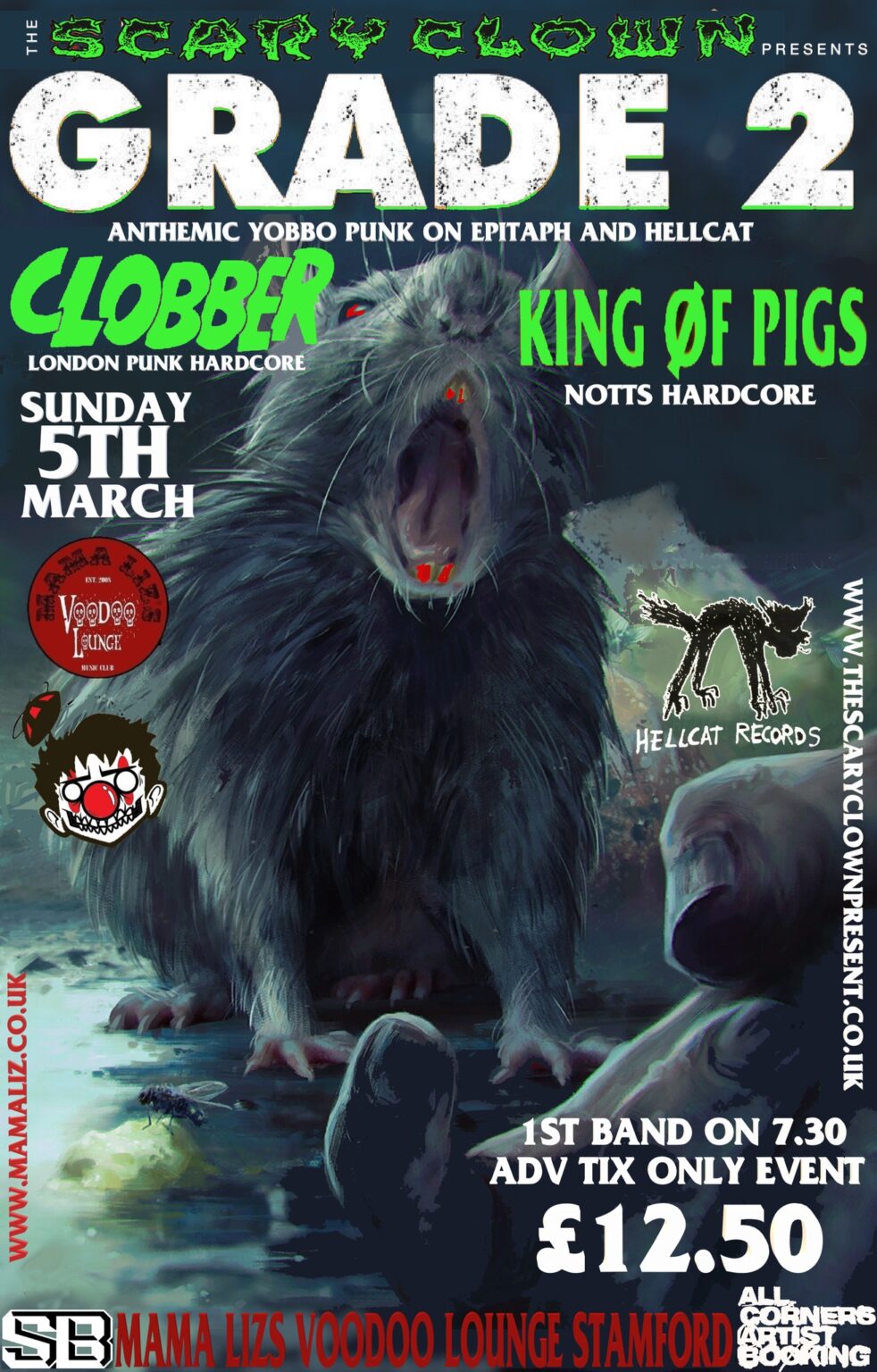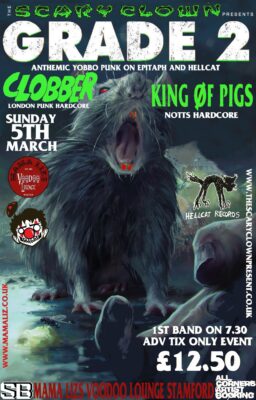 Grade 2 + Clobber + King of Pigs
March 5, 2023
Stamford, Lincs (UK)
Details
Time : 7pm
Venue : Mama Lizs Voodoo Lounge
Address : 9A North St, Stamford, Lincs
State : Lincs
Zip : PE9 1EL
THE SCARY CLOWN PRESENTS…
Grade 2 & Clobber Gig
PAY ON THE DOOR ONLY NOW!
The amazing GRADE 2 bring their tour to Stamford. Expect a new take on anthemic old-school punk singalongs with banging tunes to boot.
Tour pals CLOBBER are making waves on the DIY punk circuit with their very own take on hardcore punk. Finally we also have Notts KING OF PIGS hardcore visiting Mama Lizs – we've been offering them gigs for a long time, and they can finally join the party!
We anticipate the very 'hot' Grade 2 (recently signed to Epitaph records) will mean this gig gets close to if not fully sold out.  So get your tickets when you can to ensure you get in!
Mama Liz's is a fantastic small-capacity venue, one of the best in the UK for DIY Punk gigs, with more than decent booze and food available for those who want to make a day of it. There is a large car park almost directly opposite – and the town of Stamford is a great place to look around (it's dead posh).
DOORS 7pm, First band 7.30pm sharp!  PAY ON THE DOOR ONLY NOW!