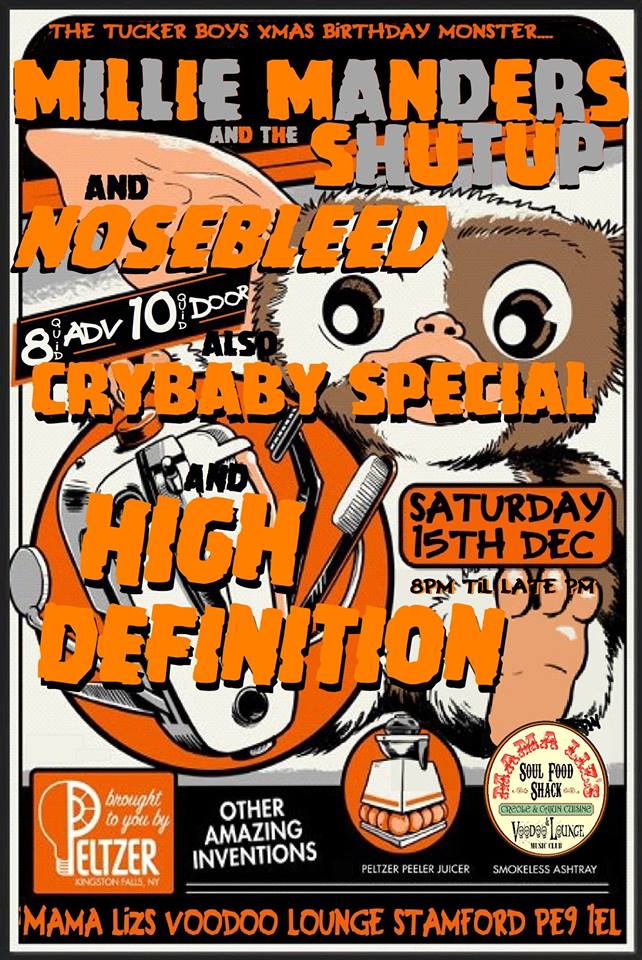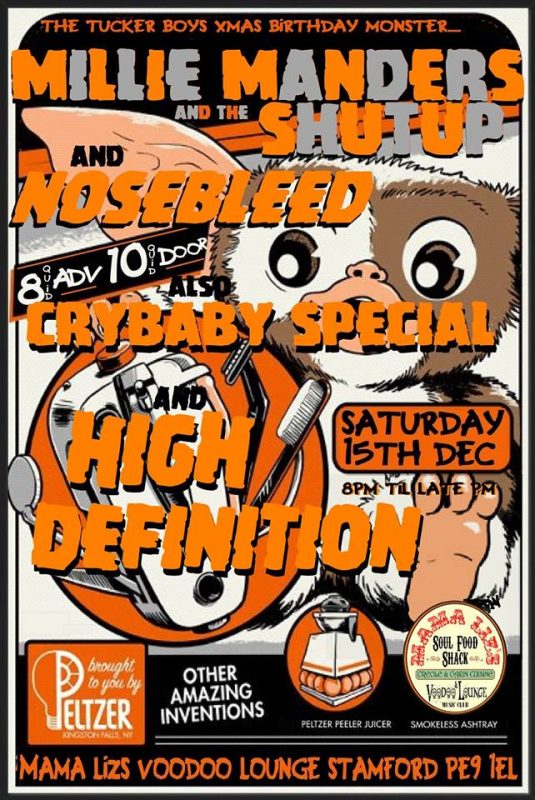 It's with mixed emotions that we are helping bring Millie Manders to Mama Liz's for the first time.  Obviously thrilled to be helping with another gig with amazing bands, but gutted that our help is needed; this is our good mate Tucker's birthday party gig, and he organised everything – but was hit by a car after our gig last Saturday (once he got back to Peterborough with Matty).  He's "OK" – if that's how you describe someone with quite a few broken bones and a collapsed lung!  He's well enough to moan about being cut out of his favourite t-shirt at least.  All our thoughts are with him.
The show must go on and all that, and we along with Michael at Mama Liz's will ensure the celebration still happens in Tucker's honour – maybe we can stream it to him!
Tickets are £8 advance (Michael at Mama Liz's has access to the names so don't worry about buying advance tickets), or £10 on the door.  The tix have been selling well so it's going to be a nice busy night.  GET TIX HERE
Millie Manders and The Shutup
High-octane ska influenced punk, fierce, bursting with attitude and almost obnoxiously addictive.  Millie is a natural star of the stage.
Nosebleed
No frills, smouldering, riffy garage punk from Leeds.  A firm SCP favourite!
CRYBABY SPECIAL
Gypsy ska punk that's guaranteed to get you off your seat and moving your feet
From Great Yarmouth, with there blend of pop punk, ska and a bit of rock thrown in its High Definition