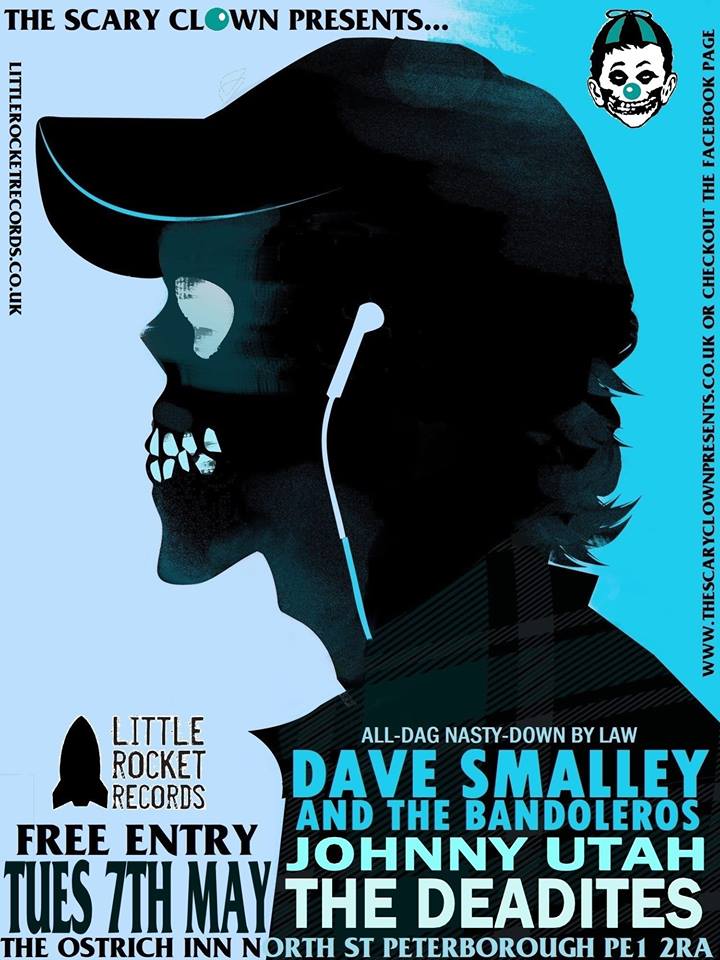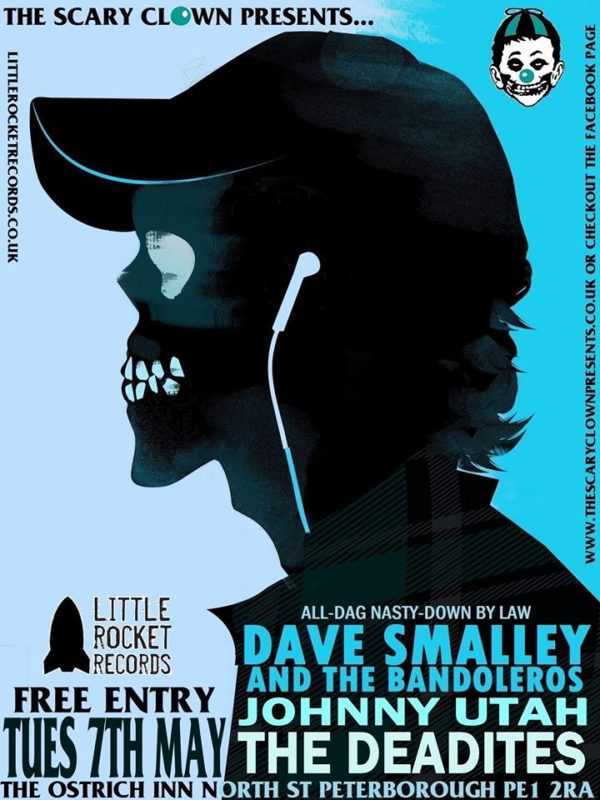 The Scary Clown Presents…
A real treat.!  An opportunity to see Dave Smalley (ALL, Dag Nasty, Down By Law) and the Bandoleros in an intimate venue up close and personal. AND its free.
+  JOHNNY UTAH – party punk cover band playing classics for our pleasure
+  1 SUPPORT TBC
This UK tour is playing larger venues – but we are bringing the Punk rock legend and his new band to our second home, Peterborough's Diy Punk venue – the Ostrich Inn in the middle of town. You'll not attend a more intimate show for someone so big in the scene!
FREE ENTRY.
The Ostrich Inn pub it a proper local community boozer in the hearth of Peterborough town centre.  Taxis and buses just minutes away, and a big car park opposite.