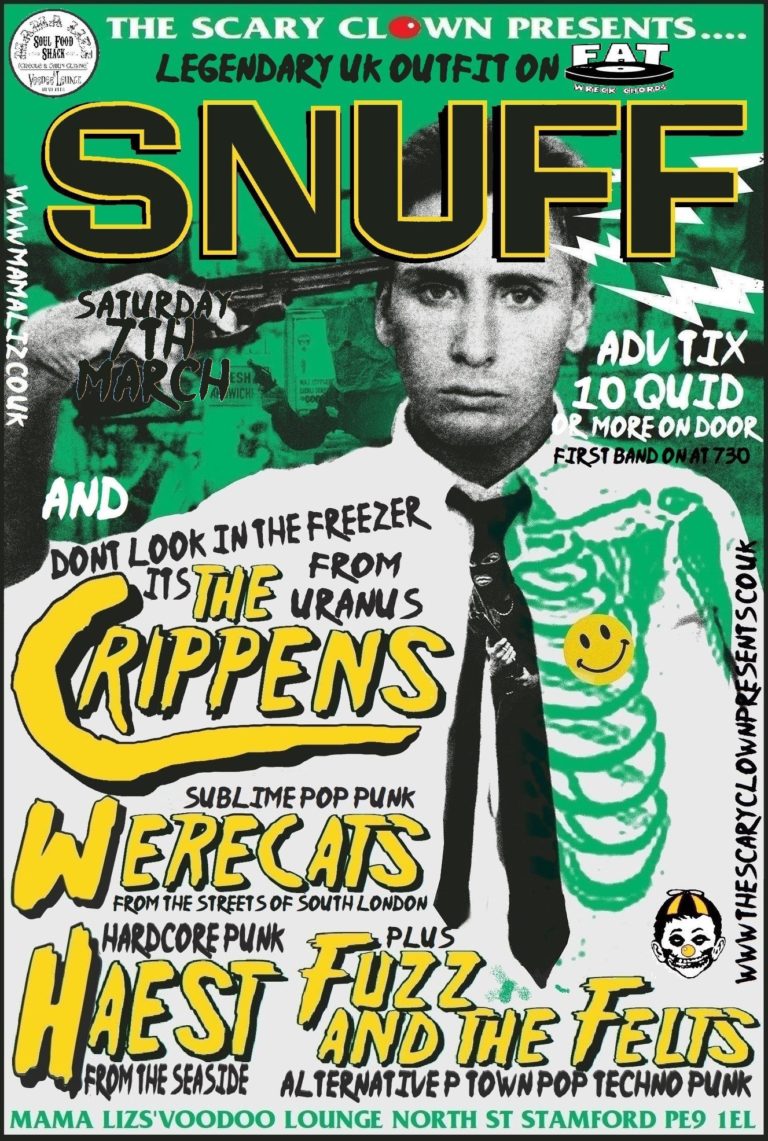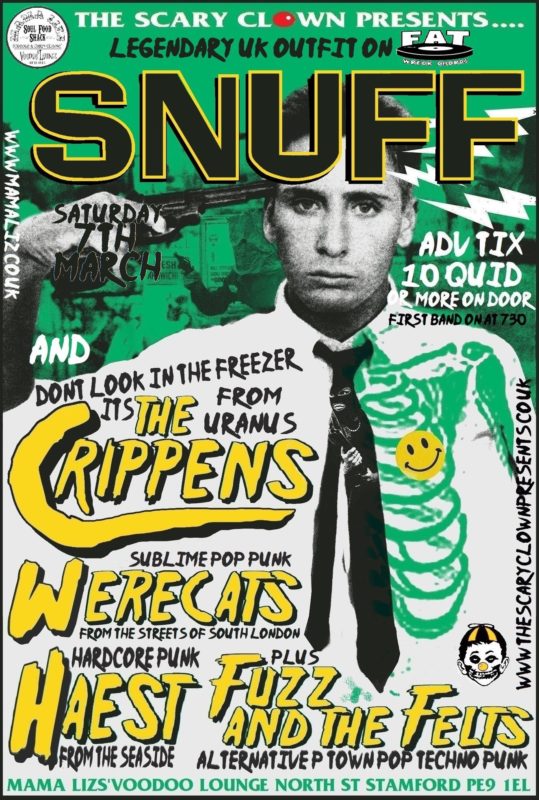 We are very happy to finally bring SNUFF to Mama Lizs!  Duncan Redmonds has tweaked the lineup and returns with a bang!  This is one of a handful of warmup gigs – so something special  
SOLD OUT!!
The Crippens return to Mama Lizs after storming Skate Aid 6 with an amazingly weird and wonderful set. Do. Not. Miss!!!
Werecats arrive in Stamford after to drench you in their unbelievable catchy bubblegum flavoured punk. We've been trying to get them up to play one of our gigs for years!
Haest deliver south coast punk from members of Matilda's Scoundrels, the Barracks, Wizard Fight and the Dead Anyways.
A new local band, Fuzz and the Felts make their Scary Clown debut.
Bangin!   GET TICKETS HERE