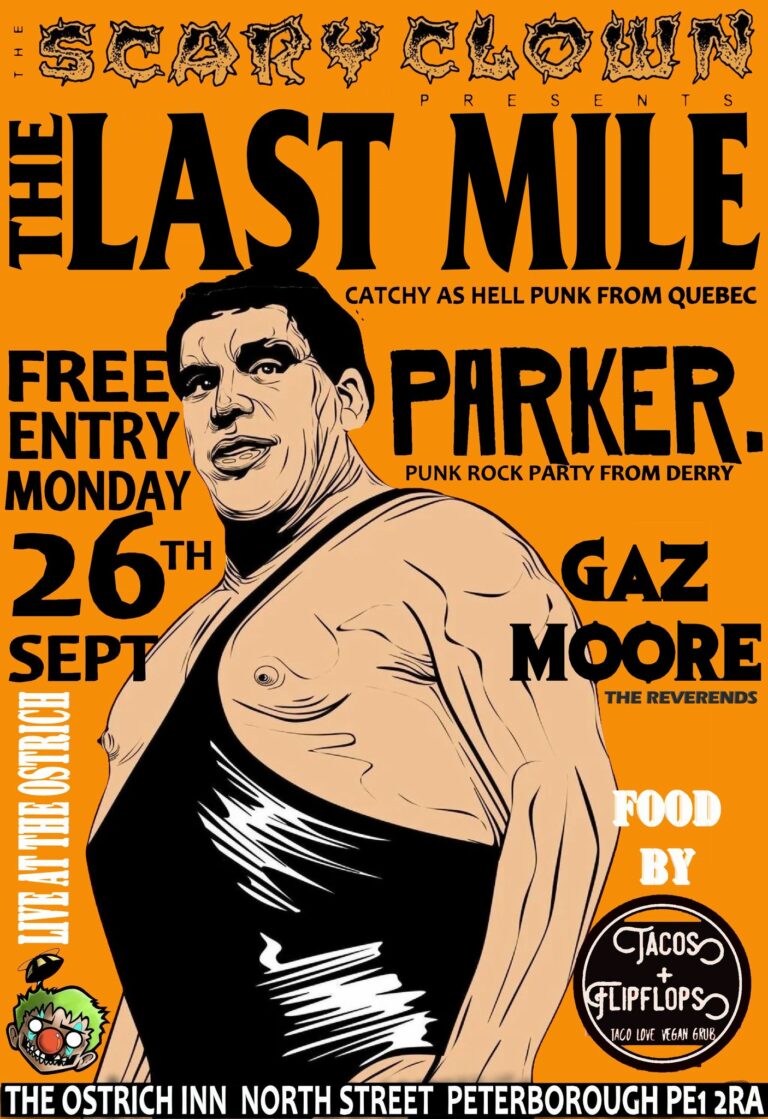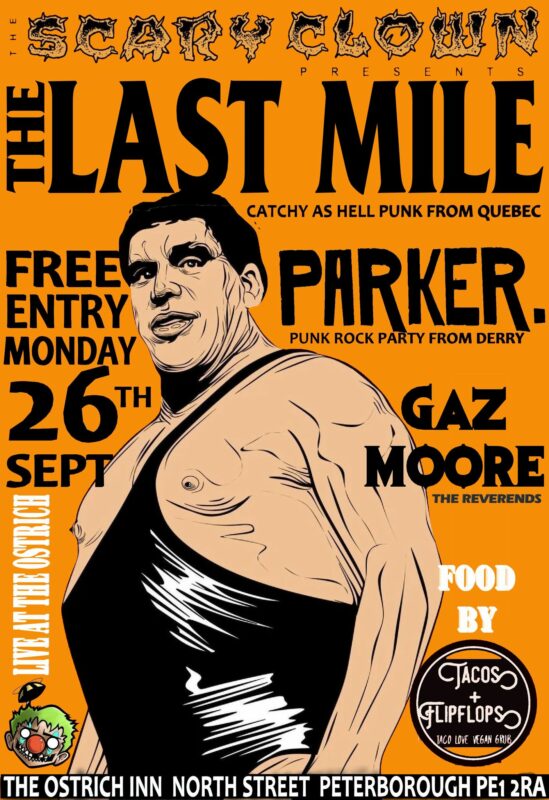 The Last Mile from Montreal, Canada, roll into town with their uptempo, catchy take on life.  They are also bringing tour buddies Parker from Derry (who recently supported Wonk Unit and will be playing Wonkfest not long before this gig).  Plus Gaz Moore (The Reverends) will open up the show as the best fun comes in three's (or so we are told).
More Monday night madness at the best boozer in Pboro town!
Venue:  2022 CAMRA pub of the year (Peterborough); The Ostrich Inn is our favourite city center boozer – it's a 'local' pub, with proper characters behind the bar.  It's probably the worst shape for a gig ever, but the owner landlords have put in a stage area, lighting, PA and sound desk, and you know what, gigs do work there.  It's as intimate as you'll ever find!  We've had far bigger names in the pub than anyone would ever think, and had some right rowdy nights!  They do great real ales, some craft keg beers, great gins, and hot pies.  It's not a foodie pub, but you're in the town center with lots of other grub choices nearby.   There's a decent-sized car park opposite the pub entrance.  Also a cracking small beer garden outback.