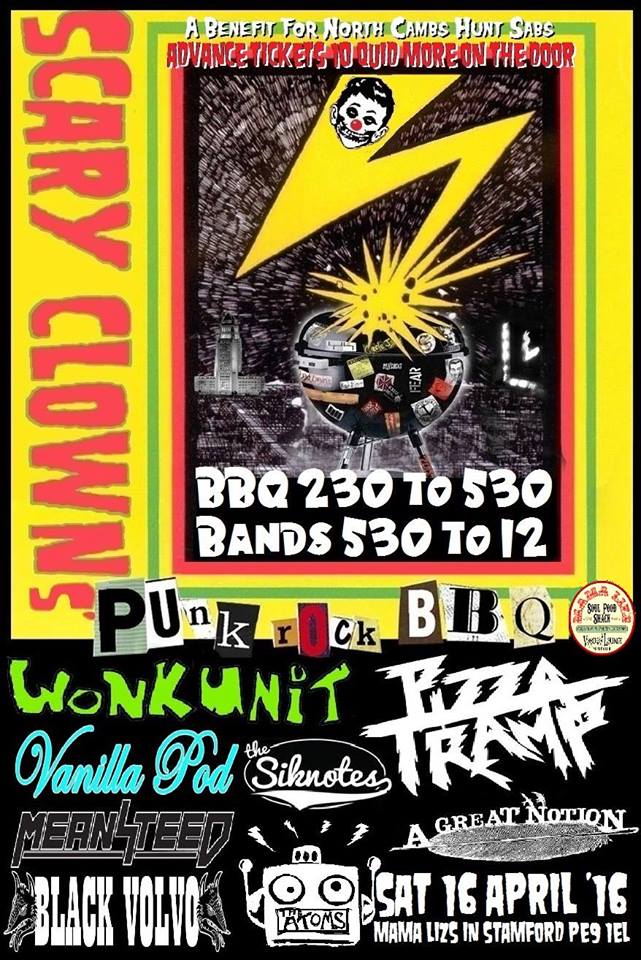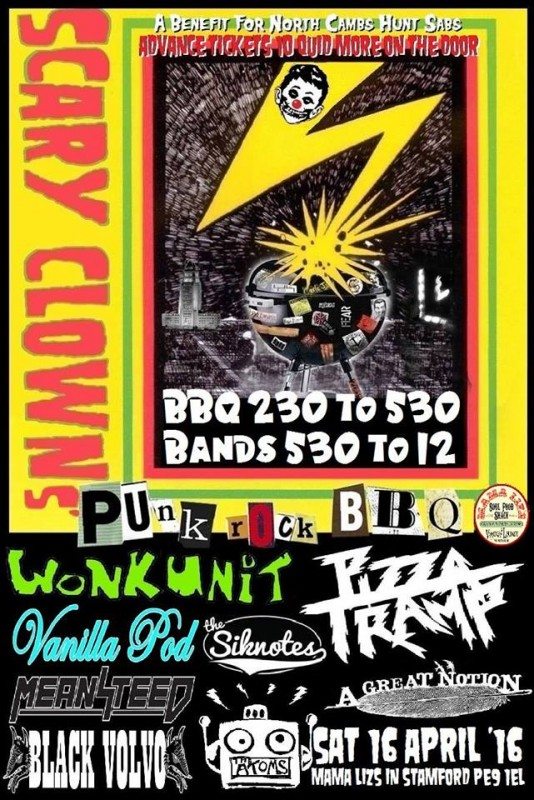 We've come up with a new concept; chill afternoon then gig all night.
16th April 2016.
This will be an afternoon spent hanging out at Mama Lizs with a Vegan BBQ and then a 7 band evening spectacular in The Voodoo Lounge. Gazeebos, Beers, Burgers, Clowns. Sweet. More info as it becomes available. This day will be a benefit for North Cambs Hunt Sabs, because we hate Fox Hunting Toffs.
BBQ and beer 2.30-5.30pm. 
8 Bands and beer 5.30 – Midnight (bar open late)
* The BBQ will be vegan, but Mama Liz's caters for meat eaters if you prefer plus there's decent take away chinese opposite venue, and very good chip shop 10 minutes walk away.
UPDATE: Friends of Scary Clown, the fantastic WONK UNIT, have been added to the line-up.  
Line-up is COMPLETE!  7 Banging  Bands,  13 Tix will be on the door @ £12.  SOLD OUT ONLINE.
WONK UNIT!
Vanilla Pod
Black Volvo
Pizza Tramp
Meansteed
The Siknotes
A Great Notion
The Great Bunch of Lads, the might Wonk Unit…
Dutch mentalists Black Volvo!
Welsh Skatepunk Pizzatramp!